Sewing news
50's fashion at Lotherton Hall, cork continues the new eco-fabrics trend, what do you do with your old clothes, Hatties Pin Box, jersey day, welcome Christine and can you help?
Age of Glamour: Fashions from the Fifties
Now until 31 December
I love an exhibition but I do get frustrated that there so little up the northern end of the country. However, I was excited to hear about this 50's fashion offering at Lotherton Hall in Leeds. Housed in their new fashion gallery, on display is a mix of haute couture and everyday fashion – Dior to Marks & Spencer. Whilst not as grand as the V&A for example, how often do you get the chance to get close up to 12 Dior gowns? Go to www.leeds.gov.uk to find out more. City & Guilds Fashion students explore what drives fashion, this would be a great venue for their research.
Welcome Christine
I am delighted to introduce Christine Thomas to our team of expert tutors. With a passion for sewing, fabric and high quality skills Christine has a particular interest in
computerised machine embroidery, something I am often asked about but are by no means an expert in. Christine is looking forward to sharing her knowledge with you at her first workshop on 25th July. If you don't have your own machine you can use one of ours to see how you get on and try before you buy. Go towww.janewhitetuition.co.uk for full details.
Cork and what do you do with discarded clothes?
Two tweets in particular from the ever interesting advocates of ethical fashion and fabrics, @Offsetwarehouse, 
caught my eye. Cork! After many years of advances in man-made materials there has been an interesting swing back to more natural resources such as bamboo. Cork is something I had noticed recently in a fashion magazine photo spread about bags. Stylish, eco friendly, durable and strong this 'tree friendly'material is fast becoming an alternative to leather. If you would like to know more have a look at their sketch book web site atwww.theswatchbook.offsetwarehouse.com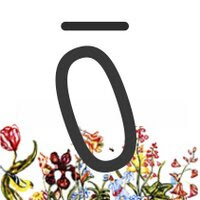 Their other tweet, 'Take Responsibility For Your Products' End of Life!' coincided with an enquiry about our popular Alternations, wardrobe revamp and cull day workshop on 6 November. I hadn't realised 80% of clothing can be re-cycled or re-used. Come along and transform what you have lost the love for, doesn't fit or is a bit worn into something exciting and wearable, it just needs a few basic sewing skills, some design ideas and plenty of tea and cake!
What do you do with your fabric scraps? At the studio we generate lots and have a bin to collect them. I take them to my local charity shop who sell them on to the rag man.
Jersey Day 27 July – additional workshop date due to demand
No, not the Channel Island but the jersey garment! Whether it's to be a dress, tunic,T-shirt or leggings/stretch trousers they are easy to wear and have become design classics. They come in
diverse styles and fits and are a breeze to make using the overlocker. Be inspired by Lizzie (pictured) and make your own beautiful jersey garment! Let me help you choose your fabric and pattern prior to the course. Might it be the Cake Tiramsu or Red Velvet dress, a Vogue Donna Karen, the draped top from the Sewing Bee or a Kwik Sew special?  Bring your overlocker or use one of our machines – no overlocking skills required! www.janewhitetuition.co.uk
The full list of Sew Short courses are below or have a look at www.janewhitetuition.co.uk.
Sewing Mum inspires a fabric shop!
Jane White Couture Tuition sewer and City & Guilds Fashion graduate Debbie has a life-time of sewing skills and an passion for fabric. Her daughter, Jennie, 
felt so inspired by her Mum's fabulous garments she has launched her own fabric 'shop' locally and on-line. Jennie will be at the Humber Bridge Farmers Market and Craft Fair on 7 June. Check out her on-line shop at www.hattiespinbox.com In its infancy, Jennie is adding new line all the time.
Dress a girl around the world – UK
Napal Crisis
I know some of our sewers support this charity by making the 'pillow case' dress and other items of clothing for children living in poverty around the world. I often look in my wardrobe and think I
don't have anything to wear but these children really don't. The charity are currently trying to support children in Napal after the recent earth quakes. One of our sewers, Angie, has asked me to not only spread the word about this Charity's work but also ask if anyone can help with donations towards the cost of postage as this would make a real difference not only to the charity but the children they are trying to help. If you would like to know more go to www.dressagirlaroundthe world.co.uk
Koen – Barton upon Humber
Until I moved into The Ropewalk I must admit Barton upon Humber was not a place I had visited very often but after 2 year at the studio I can see the area has a real community spirit. Sadly it also has some very dangerous roads which which claimed the life of teenager Koen last year. Koen's mum, Lizzie, has been in touch about her first fundraising event on 13 June to raise awareness and money for prevention measures around the town. Enter the raffle to win a £20 tuition voucher and other goodies. If you would like to attend the event or know more about the charity you can contact Lizzie at lizzie@koen.org.uk
Finally, congratulations to City & Guilds student Gemma on the arrival of beautiful Georgie on Tuesday. We're looking forward to meeting her.
I am always happy to chat about how I can help, please do not hesitate to get in touch if you would like any more information about courses and workshops or your sewing in general. I have listed Sewing Bee Workshop, Sew Short Course, soft furnishing and needlecraft dates below along with City & Guilds information.
Regards
Jane
Email jane@janewhitetuition.co.uk
www.janewhitetuition.co.uk
Tel 01482 840712
Mob 07946 648748
Studio 01652 662053